Apps We Use
The Apps we use
Intuit Link Accessed via the Client Login button on the left
Intuit Link is our secure cloud. Link is an app for CPA firms built and supporting by Intuit. Intuit is a U.S. based Fortune 500 public company who specializes in protecting personal information. Some of their other products include TurboTax, Quicken and QuickBooks. Link is a collaborative tool to simplify the CPA / Client document sharing process. We pay for this App from Intuit and offer it free to our clients. Link was released almost 10 years ago and has never had a data breach. We provide each of our clients, individuals and businesses their own, secure Link account. Each client sets and manages their own secure access credentials. We, nor Intuit have access to these credentials. Via Link we essentially use an online tax organizer to post questions, collect documents and communicate with clients in the tax preparation process. We keep copies of all tax returns we've prepared for clients over the years within their Link account. If a client needs a copy of a prior year tax return, W-2, 1099 etc they can simply login to their Link account and retrieve it. We never terminate access to client Link accounts. Even clients who no longer use us can access their Link account for past years.
We use Zoom for our online, secure meetings. We love its screen sharing capabilities. While it's popular for video conferencing, a CPA / Client meeting requires the ability to share screens and have detailed discussions about documents, forms and filings. Effective screen sharing requires all participants to join the Zoom meeting from a computer or tablet, NOT from a smartphone (screen is too small). In the typical CPA / Client meeting we are discussing things like tax returns, financial statements, spreadsheets, etc. Zoom enables us to do this in a secure, efficient way. Thereby replacing the traditional in person CPA / Client meeting with a virtual meeting over Zoom. New client free consultations are also best over Zoom. We are able to present things such as our fee schedule and our process. Additionally, in 2017 the IRS and State tax authorities began accepting electronic or digital signatures. We are even able to collect your signature online too !! These tools enable us to serve clients anywhere in the world.
Webcam, speakers and mic are needed. All Laptops / Tablets meet these requirements. If you're on a desktop, insure you have these components installed and working. Don't join from your smartphone unless its docked to a workstation (samsung dex)
Heck, we've been conducting online meetings so long we use to use a product called NetMeeting from Microsoft back in the '90s !! Which was actually a great product and a precurser to the online meeting apps available today. Microsoft discontinued NetMeeting in the early 2000's. It was included free with Windows !!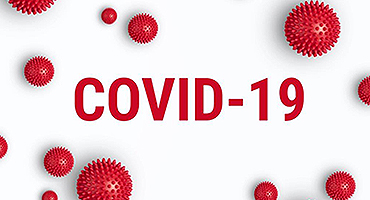 As a result of Covid-19 we are seeing many who never tried online meetings adapting to this wonderful technology. We love meeting with clients this way, and our clients love it too !!
If you don't have a scanner, please use the free app, camscanner on your smartphone. This app can scan and save multi-page docs as one pdf file. Then you can upload pdf's to yoru Link account.
For our BAS Clients, QuickBooks Online (QBO) is our accounting app of choice. There's a reason its the dominate market player in this space. We haven't seen another app that even comes close to all its features and ease of use. We find two kinds of businesses. Those using QBO and those who should be. We setup, train and support this app and have done so since its release in 2004. We have a 100% satisfaction rate with our clients who use it because we set them up for success with the right setup and training to get them going. Our Management Member, Montgomery Dillavou CPA holds the highest certifications available from Intuit QuickBooks. It takes 200 points to be a QuickBooks Certified ProAdvisor, 800 to be Platinum and 1,600 to be an Elite level ProAdvisor. Mr. Dillavou has earned 6,050 points.
Get QuickBooks Online for Free !! Learn more here...
QuickBooks online training :
https://quickbooks.intuit.com/tutorials/
https://quickbooks.intuit.com/tutorials/webinars/
All our BAS Clients get FREE Unlimited QBO Support - 877-797-5809